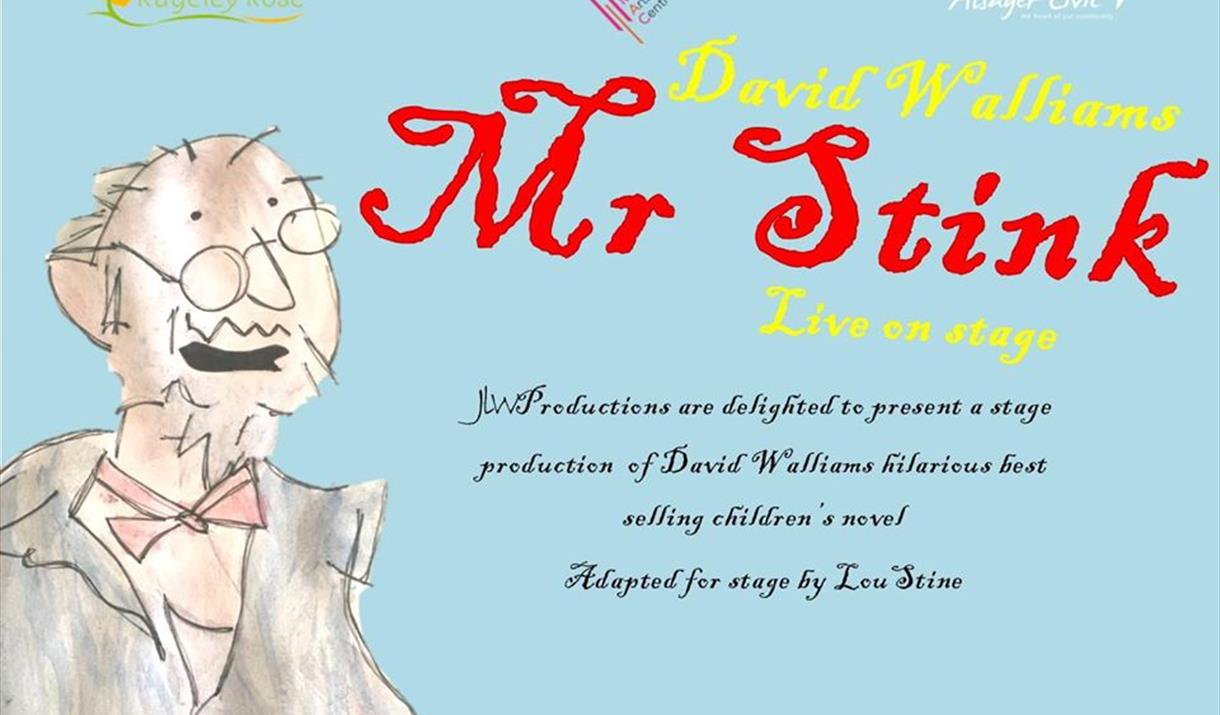 About
Based on David Walliams' touching, twisted and hilarious tale, JLWProductions are proud to present Mr Stink.
The very kind, but lonely 12 year old Chloe, invites 'Mr Stink' and his slightly wiffy dog to leave behind the wooden bench they call home and secretly move into her family's shed. Matters become more complicated when Chloe's mother, a woman with unfulfilled political ambitions, tries to take credit for Chloe's generosity.
But exactly who is Mr Stink anyway? Join us for a brilliantly staged version of David Walliams' warm-hearted and funny story adapted by award-winning playwright Lou Stien.
TripAdvisor
Map & Directions