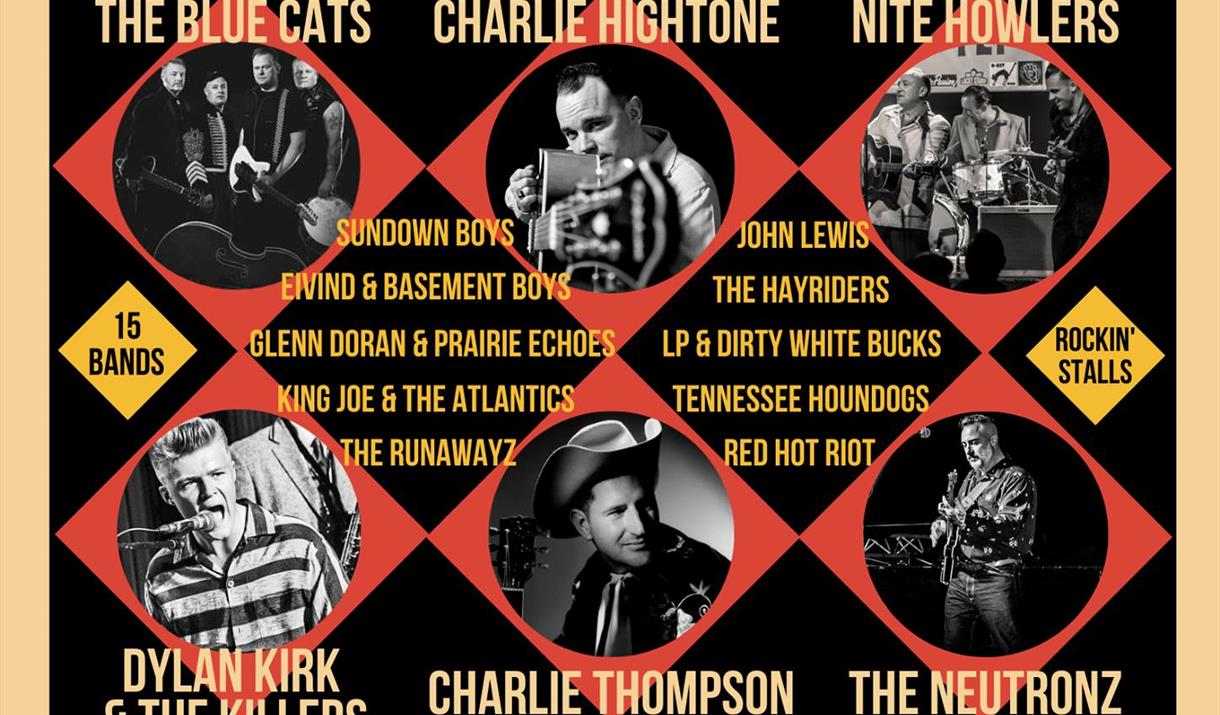 About
2020 & 2021's "Hot Rock" events were unfortunately unable to go ahead due to the covid-19 pandemic, so i wanted to come back in REAL style and give the UK & friends oversea's the tremendously crazy rockin' party we have all been craving the whole time we have been locked away.... So, here we have it - Hot Rock #5! A weekend of hardcore sleazy Rockabilly, wild Rock n Roll and dirty Rhythm & Blues. This is gonna' be a crazy, drunken weekend of pure rockin' madness!
19-20-21-22 MAY 2022
(This is a 16+ event)
EARLY BIRD TICKETS - LTD. TIME ONLY!
ONLY £69.00 (GBP)
Available from Hot Rock Promotions
https://hotrockpromotions.wixsite.com/.../hot-rock-weekender
Day Passes will also be be available!
BANDS
- Charlie Hightone & The Rock - It's (Spain)
- The Nite Howlers (France)
- Eivind & The Basement Boys (Norway)
- Charlie Thompson feat. Glen Doran & The Prairie Echos
- The Neutronz
- The Blue Cats
- King Joe & The Atlantics
- Dylan Kirk & The Killers
- John Lewis
- The Hayriders
- LP & The Dirty White Bucks
- The Tennessee Houndogs (reunion)
- The Sundown Boys
- The Runawayz
- Red Hot Riot
DEEJAYS
- Danny Brown (DJ & Compere)
- Andy Roadoiler
- Jezebel Straub
- Rob Daniels
- Joe Newbon & Becca Lou
TripAdvisor
Map & Directions