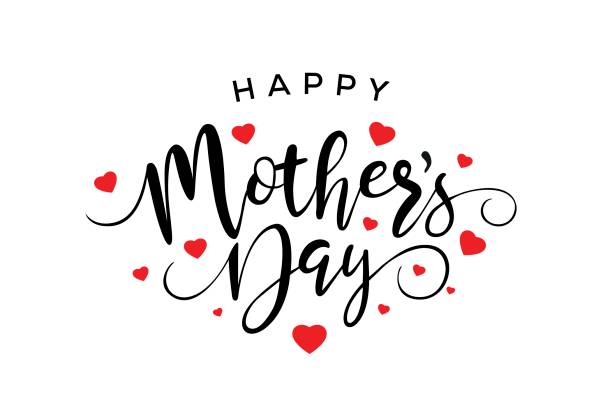 Looking for something special to show Mum how much she means to you? Look no further than Stoke-on-Trent City Centre. Our many shops, cafes, restaurants and venues offer that special and unique item or experience sure to make her smile!
---
For foodies
Piccadilly in the Cultural Quarter is home to plenty of amazing restaurants including Klay, NØRTH, The Corner, Peter's Tavern, La Bella Napoli and Slamwich Club, but newcomer bistro and bar Bloom is a beautiful, botanical-themed place to treat Mum to a lunch or evening meal with a complimentary prosecco.
Or how about The Quarter, where you can treat Mum to a wonderful afternoon of tea, cake and fizz, accompanied by live music from a talented pianist – AND all mums received a pottery keepsake which you can personalise too!
The Hive is a great food and beverage destination too, with restaurants that can transform you to all corners of the globe, from the States (Coast to Coast) and Mexico (Chiquito), to Portugal (Nando's), Italy (Pizza Express) and Pan Asia (Bon Pan).
Take a look at the full list of food and drink venues in the City Centre here.
---
Walking in style
Step to it and find the perfect pair of shoes for Mum whether it's boots from Brassington's for ultimate comfort, heels from Debenhams for a glitzy night out, sandals from Clarks for some summer style or trainers from Schuh for a Mum-on-the-go.
---
For the artsy Mum
Take Mum on an Emma Bridgewater factory tour to see the traditional skills and craftsmanship that goes into every piece of Emma Bridgewater pottery. Next, try your hand at decorating your own piece in the studio before enjoying an indulgent afternoon tea for two served on an Emma Bridgewater cake stand and celebrate with a glass of fizz.
Alternatively, meander around the many collections and displays at Potteries Museum and Art Gallery; learn about local history, ceramics, archaeology, fine art and natural sciences before relaxing in the café.
---
Give the gift of relaxation
Head to Lush for the ultimate selection of homemade smellies, soaps, lotions and balms in a variety of lovely scents that will have Mum smelling wonderful.
---
Sparkles and shine for a special lady
Jewellery shops, we got 'em! Why not splash out on a trinket from one of the many jewellers in the city centre. Goodwins Jewellers, CJ Skelhorne, and H Samuel are just a few examples but you can see the full list here.
---
Whisk her away
Now we'd prefer for you to spend your money in the City Centre and keep it local of course, but if Mum's a sucker for sun or a culture vulture, take a look at the fab deals at Polka Dot Travel, Virgin Holidays and Hays Travel.
---
For nature lovers
Sometimes it's the little things that mean the most. A stroll around the beautiful Hanley Park, spending quality time together, finishing up with a lunch at the brand new café, The Pavilion, could mean the world to Mum.
---
For the shop-aholics
intu Potteries is the city's largest shopping centre with over 90 stores including the likes of Pandora, Debenhams, Next, Primark and H&M AND a plethora of small businesses selling from quirky clothing and accessories to artisan gifts, the City Centre is the perfect items place to treat your partner to a shopping spree. Check out the full list of retailers here. Or why not show Mum how much you love her with an intu Potteries gift card for them to spend at her own leisure?
---
For culture vultures
If Mum's mad for musicals and totally into theatre, there's THREE to choose from: Regent Theatre, Victoria Hall and Mitchell Arts Centre have extensive line ups spanning everything you could want from stand-up comedy, music concerts and West-End shows, to musicals, operas and so much more. Need inspiration?
Once - 14 March 2020 at The Regent Theatre
Ben Fogle - Tales from the Wilderness – 19 March 2020 at Victoria Hall
Cabaret - from 31 March 2020 at The Regent Theatre
Royal Ballet Live Screening: Swan Lake - 1 April 2020 at Mitchell Arts Centre
Made In Tennessee - 3 April 2020 at Mitchell Arts Centre
Don't forget the local music venues too with live performances spanning a whole host of genres, from global superstars to home-grown talent!
---
Bookworms
No matter her favourite genre, the friendly staff at Waterstones will be able to recommend the perfect book to give Mum the gift of quality 'me-time'.
---
Thanks a bunch
A beautiful Mum deserves a beautiful bunch of flowers! Head to the market stall located on Upper Market Square to pick up a beautiful bouquet of flowers.
Where will you be showing Mum your love in Stoke-on-Trent City Centre? Tag us in your social media posts and let us know!
Facebook: @stokeontrentcitycentrebid
Instagram: @stokeontrentbid
Twitter: @stokeontrentbid
Related
0 Comments