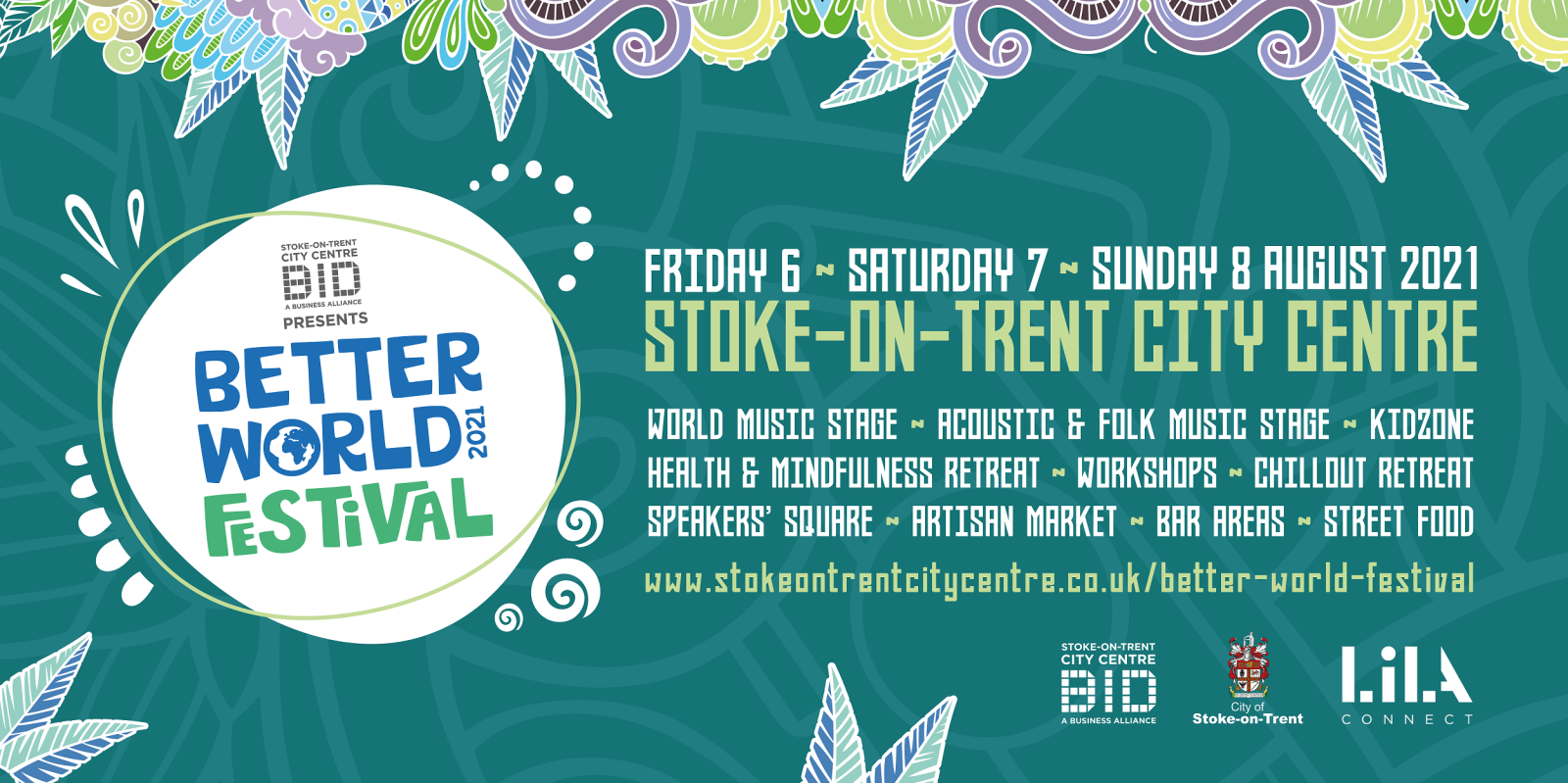 A brand-new festival celebrating all things sustainability and wellbeing will launch in Stoke-on-Trent City Centre this summer – and it will be completely free to attend.
Children's activities, guest speakers, fitness classes, world music and an artisan market are all part of the packed programme designed to inspire new ways of thinking at Better World Festival, which will debut right across the city centre from this Friday (6 August) to Sunday 8 August.
Stoke-on-Trent City Centre Business Improvement District (BID) is set to transform the entire city centre into an eco-friendly hive of activities, workshops, discussion, food and drink offerings, and unique shopping experiences, with a dedicated Kidzone to inspire youngsters to lead active and healthy lifestyle, championing sustainable practises.
And now a digital event programme has been released to help festival-goers plan their weekend. It can be accessed on the Stoke-on-Trent City Centre BID's website here.
Stoke-on-Trent City Centre BID Manager Richard Buxton, says:
"The BID's aim in hosting this brand-new event is to be a platform whereby people can learn more about the challenges facing our planet, and hopefully then start to adopt those small, sustainable changes that in turn will help create an environment that our children and grandchildren can thrive in.
"We are practising what we preach – for instance, traders will not be bringing any single-use plastics – and ensuring we help cut down on unnecessary waste by going digital with our comprehensive event programme.
"We ask people to take a look at it, plan how they want to spend their time in the city centre this weekend, whether it's listening to inspiring thought-leaders at Speakers' Square, dancing to the myriad of music genres at our World Music Stage, or partaking in yoga, Pilates or dance over at the Health & Mindfulness Retreat. There really is just so much going on and we hope to see everyone come out and support their city centre.
"During the weekend, there will also be many QR codes posted around the city centre which attendees can scan to bring up the festival programme on their phones."
The three-day festival will have entertainment scheduled throughout each day from 10am until late, suitable for the whole family.
Related
0 Comments